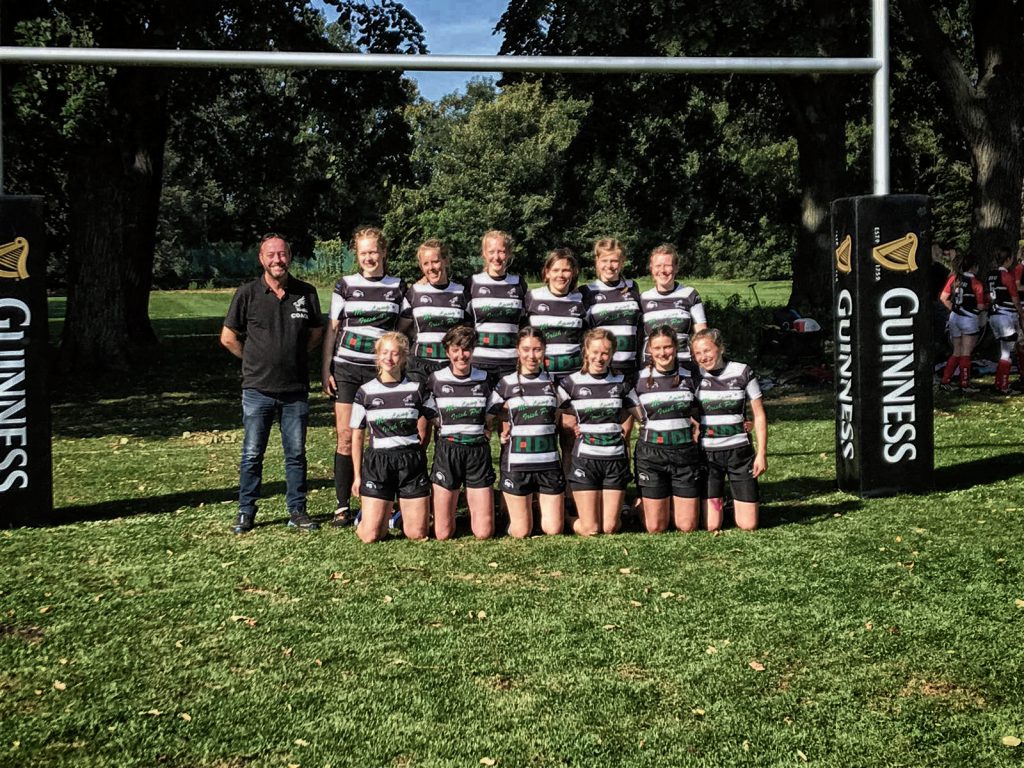 We're the rugby girls from FT Adler Kiel! We are a colorful mixed troupe and between 18 and 30 years old. Some of us are already working, some are still attending school and most are students in Kiel. We have everything with us, from the agriculturist to the business economist to the doctors and psychologists.
We all share a passion for rugby. We play rugby in the Regionalliga Nord 7er, i.e. unlike the 15er variant of the men, we only have seven players on the field. The game is much faster and a little less physical.
We are always looking for new players, you don't have to bring any rugby or other experience with you, the main thing is that you feel like team sports in the fresh air!
Training is always on Tuesdays and Thursdays from 19-21 o'clock.
As training clothes you need normal sports clothes, which can get dirty if you have cleated shoes, but otherwise also normal sneakers. We are happy about every new team member!
Beginners are always welcome!
Translated with www.DeepL.com/Translator